The David Glasser Foundation exists to provide opportunities for Law Enforcement Officers and the people they serve to connect and learn through community events and resources.
Our vision is to lead the way in promoting positive relationships between Law Enforcement Officers and the communities they serve.
Kids + Sports + Police Officers = Building Trust
David Glasser was a Phoenix Police Officer who was killed in the line of duty on May 19, 2016.  He chose to become a Police Officer because he loved people and he wanted to be part of the Thin Blue Line which protects the innocent from those who prey on the innocent.  He helped make our community safer for you and for me.
This foundation has been created to continue the work he started – making a positive difference in our community.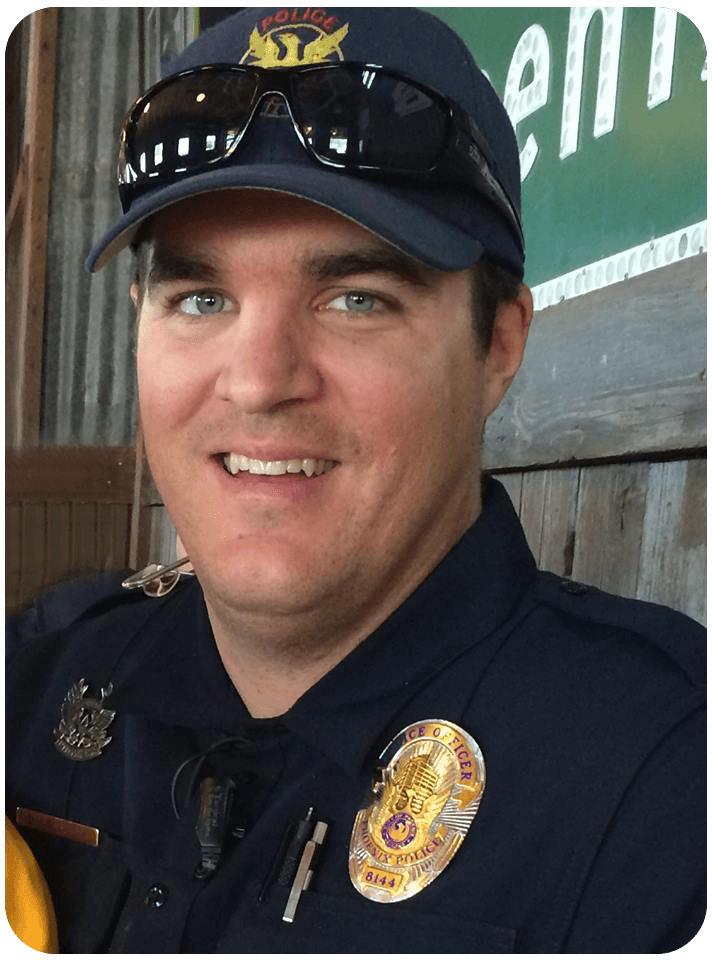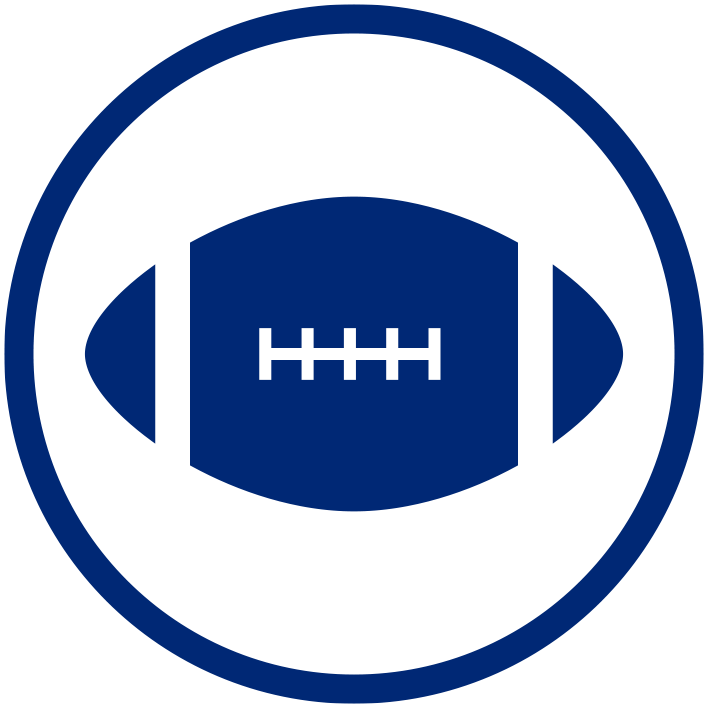 David Glasser loves sports – all sports.  So this foundation has plans to sponsor sports camps and leagues which include police officers as volunteers and coaches in order to promote positive relationships within our communities.  Check this website regularly for updates on how you can be a part of these programs.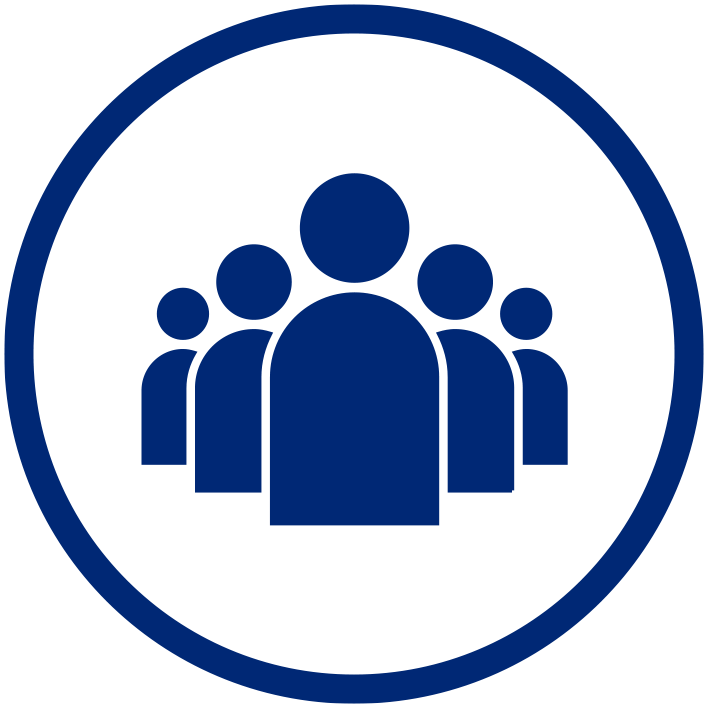 Giving Back to our Community
It's important to the David Glasser Foundation to give back to our community. We are planning to sponsor yearly Shop with a Cop events where we help children in at-risk areas of our city. Please join us in Giving Back to our Community.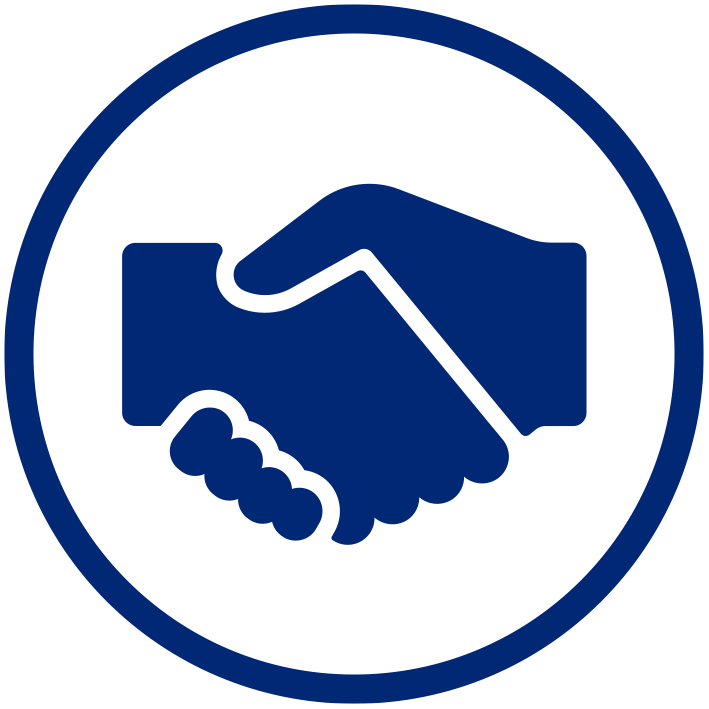 Local & National Partnerships
The David Glasser Foundation has helped foster some amazing relationships with sponsors and partners like Nationwide Insurance, Target and Peter Piper Pizza.  We are excited about the future possibilities when we see the great support we are receiving from companies like these, along with personal donors and volunteers.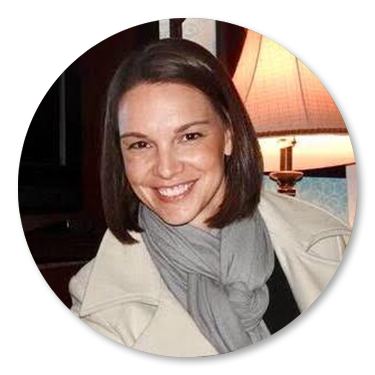 Kristen Glasser
CEO
Kristen Glasser is the wife of Officer Glasser and CEO of the David Glasser Foundation.  Kristen is a graduate of Arizona State University and was a teacher and counselor in different schools throughout the valley.  Kristen realized the passion for helping others needed to be carried on in David's name after he was killed in the line of duty in May of 2016.  She created the foundation to bring the children of the community David served, and Officers serving that community together.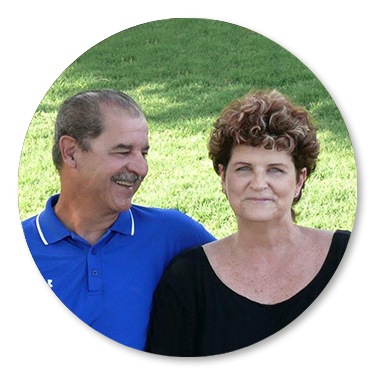 Judy Glasser
President
Judy and her husband are the parents of David Glasser.  They are very proud of the man and policeman he became and are excited about all the possibilities of continuing his legacy through the David Glasser Foundation.  Judy retired at the beginning of 2017 after over 34 years at the Corporate offices of Jack in the Box.  Judy and her husband have a daughter, son-in-law and a granddaughter in Denver and also a daughter-in-law and two grandchildren in Phoenix.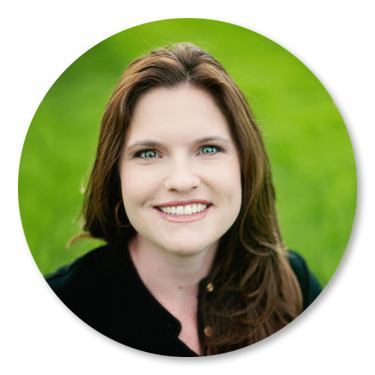 Amy Davidson
Board Director
Amy Davidson has 20+ years experience in sales, marketing and community relations.  She is an Arizona native and is actively involved in the community; some of her previous board experience includes UMOM New Day Centers and the Arizona Multifamily Association.  Amy is currently employed by Cox Communications where she leads a Southwest Multifamily Team.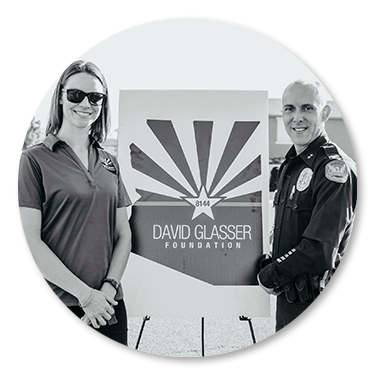 Tom Van Dorn
Board Director
Tom Van Dorn has been an officer in the Phoenix Police department for over 24 years.  He knew David well as he worked very closely with him as his sergeant and lieutenant.  Tom joined the board of the The David Glasser Foundation because he felt that its mission is very important to our law enforcement community.  The foundation has already started giving police officers opportunities to be mentors and role models to children while introducing life skills and teamwork in an athletic environment.  Tom is confident that there will be great reward in the efforts of the David Glasser Foundation and he is proud to be a part of it.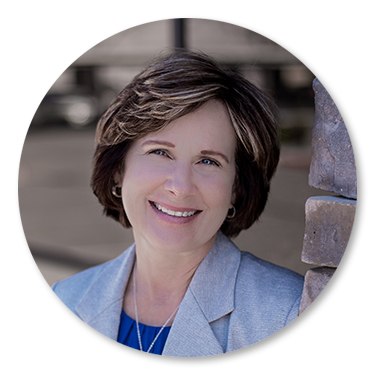 Kelleigh Evans
Board Director
Kelleigh Evans is a second generation Valley native.  She retired from the Phoenix Police department after 25 years and is now enjoying her second career in real estate.  In very different ways, both of her careers have been focused on helping others.  Most of her time as a police officer was spent working in the same sections of Phoenix where David Glasser worked so she has a strong connection and concern for those communities.  She has been married to her husband, Bob Baker for over 27 years and has 2 daughters and 8 grandchildren.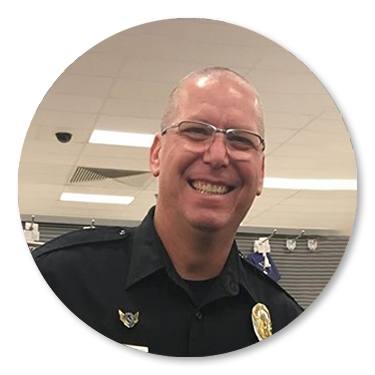 Tommy Johnson
Board Director
As a Phoenix police officer, squad mate and friend of David Glasser, Johnson has a very personal connection to the Foundation.
After volunteering at all Foundation events, Tommy has now joined the board. "Every event, I get to tell people about Dave and who he was – his love for family, sports and being a police officer. By being a part of the Foundation, I get a chance to let the kids and their families see officers in a different setting. My hope is that the friendships between the community and the police will become just a big as Dave and will never be broken, just like his legacy," he said.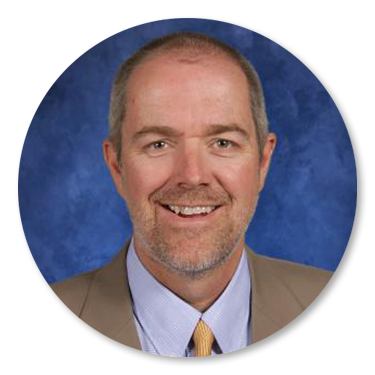 Jeff Sprout
Board Director
Jeff has spent the last 27 years as a teacher, school administrator, and is now the Assistant Superintendent of Human Resources for the Laveen Elementary School District. Jeff met Dave and Kristen when they worked at Barcelona Middle School, Kristen as a teacher and Dave as an Instructional Assistant before he went to the police academy.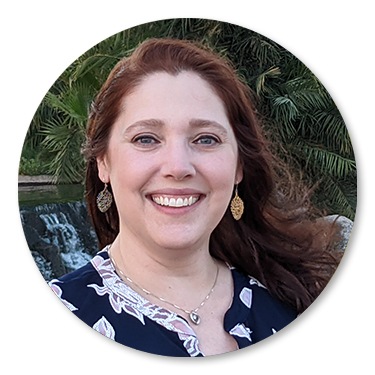 Christina Byrd
Board Director
Christina Byrd has spent over 20 years of her career in office management and accounting department management positions for various companies.  She has been using this wide range of organizational skills in the last several years as the Volunteer Coordinator for the David Glasser Foundation and has also joined the board.   She has lived in the valley for 38 years and has one son who is currently serving in the United States Army.
Christina has known David and Kristen Glasser for many years because her ex-husband was one of David's best buddies on a couple of David's squads.  One of Christina's hobbies is baking cakes and she has baked many special cakes for the Glasser Family.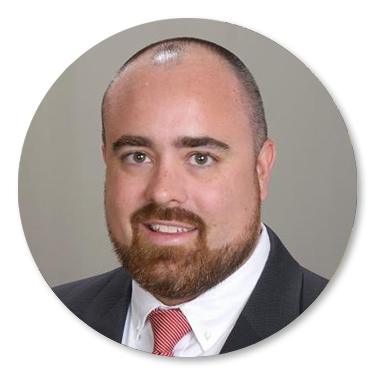 Christopher Carlton
Board Director
Christopher Carlton graduated in 2008 from Arizona State University with a bachelor's degree in mathematics before joining Edward Jones as a financial advisor in 2011, opening the firm's third branch office in Goodyear.  His passion and loyalty to his career is something he strives to pass on to others through coaching and mentoring of newer financial advisors.  It's his mission to affect the financial literacy of the youth in our community.
As a council member of the Southwest Valley Business and Education Coalition, he is able to be involved with kids in our local schools.  He is also a committed member of the Goodyear Lions Club and the Southwest Valley Chamber of Commerce.  He has been married to his wife, Melanie, for 10 years and have two children, Tyler and Kaelyn.  He and his family were neighbors and friends of David's for several years.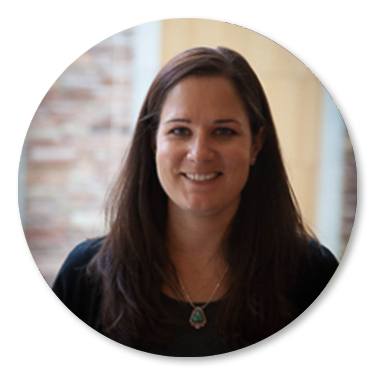 Katie Hayes
Board Director
Katie Hayes is the younger sister of David Glasser.  She and her big brother were always close so serving on the board of the David Glasser Foundation has special meaning for her. She has worked in college student support positions for 15+ years and is currently supervising a team of Academic Advisors in the College of Engineering and Applied Science at the University of Colorado Boulder. Katie is a Phoenix native, but currently lives in the Denver area with her husband, their two small children, and their West Highland Terrier.